Eco Growth Prime Garden 10kg
Regular price
$29.95
$0.00
Tax included.
KEY BENEFITS:
Balanced nutrition
Gentle response
Nutrient dense
Biologically Activated
Eco Growth Prime Garden is a complete and balanced rock-mineral based fertiliser designed for general purpose use in all soil types and across a broad range of landscape applications including ornamentals and fruit trees.
Enhanced with our Eco Advance® Premium Biology - including mycorrhizal fungi and Nitrogen-fixing bacteria – Eco Growth Prime Garden stimulates root development, shoot growth and fruiting quality through natural ingredients including mineral based NPK, coupled with balanced Calcium, Magnesium and trace elements.
For best results, use in conjunction with Eco Growth's Eco-Wet® .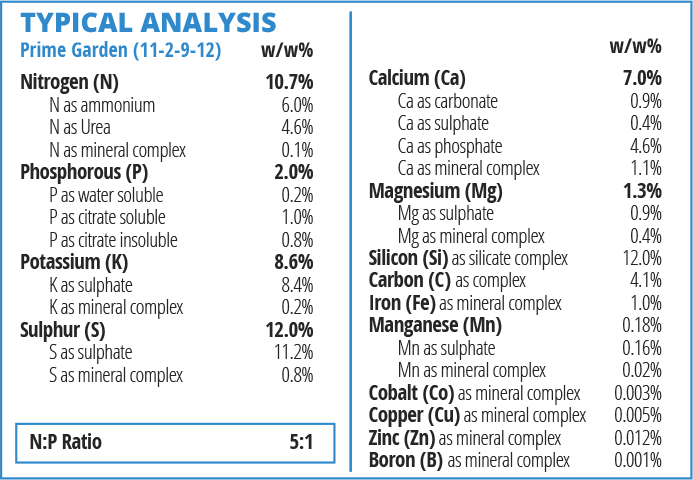 APPLICATION
CROP/PLANT TYPE
RATE
 
TIMING
General vegetables
½-¾ cup (50-80g) /m2
 
Every 6-8 weeks or as required
Flowers and Roses
½ cup (50g) /m2
 
Every 8-12 weeks or as required
Natives & lawn
½ cup (50g) /m2
 
Jan, March, Sept, Nov or as required
Fruit trees
1 cup per year age
of tree up to 4kg
 
First year - Split into several small applications
Second year - Split into early & mid season
---
Share this Product
---
More from this collection